Products
TechPrime WE Water-Based Primer
TechPrime WE Water-Based Primer
Have a question?
We are here to help.
800-272-8786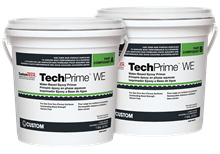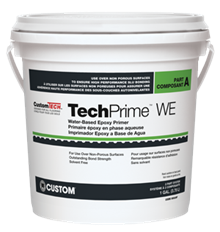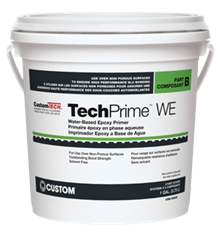 NOTE: THIS PRODUCT HAS BEEN DISCONTINUED.
TechPrime™ WE is a polymer-modified water-based epoxy primer and sealer that prepares non-porous surfaces such as moisture remediation barriers, ceramic tiles, metals, well-bonded cutback adhesives and plywood or OSB surfaces for the application of an appropriate CustomTech™ self-leveling underlayment. It seals porous surfaces and improves the bond of the underlayment to the surface.
For professional use only.
For use over non-porous surfaces
Outstanding bond strength
Solvent-free